Time: ​
May 1st​

Event Location : ​
Muzha Zhongshun Temple (No. 13, Zhonglun Road, Wenshan District, Taipei City), Maokong area, and Maokong Gondola Station Plaza
Introduction:​
The history of Wang Gong (Gods of Loyalty) Tea Plantation Inspection Tour in Wenshan area can be traced back to 254 years ago. The ritual had been halted for 10 years before it resumed in 2017. It aims to pray for favorable weather and for Wenshan area to be rich in agricultural potential. In the hope that younger generations may further appreciate the Wang Gong belief and its folk customs in Wenshan area and the Greater Taipei Basin, Wenshan District Office walks hand in hand with Muzha Zhongshun Temple to organize 2022 Wenshan Tea & Bamboo Shoot Festival-Welcome Wang Gong to Inspect Farm Fields. There will be a series of activities including:
I. Wang Gong Pilgrimage - Praying for Blessings: Participants shall register at the counter located in Muzha Zhongshun Temple. After a worship service, the palanquin will depart from Muzha Zhongshun Temple. The pilgrimage will wind through Hunyuan Temple , Zhenbei Temple, Apricot Blossom Garden, Mingde Temple, Zhangshan Temple , Maokong Zhanghu Trail and will arrive at Maokong Gondola Station. The leading officer and the staff members of the temple will welcome the Wang Gong procession at Maokong Gondola Station Plaza. A worship ritual will be held to pray for favorable weather in Maokong tea plantations and for the Maokong business district and tea industry to grow and flourish.
II. Go Hiking & Pray for Safety: Going hiking in the mountain and praying for blessings along the way. Taking a gentle stroll along the walking trail and immersing oneself in the tea scents as well as the cultural atmosphere. This activity is designed to improve people's health and encourage outdoor activities in the post-pandemic period.
III. Cultural Experience - A thousand people passing under the palanquin: Believers or tourists will be able to experience the traditional folk activity of "Welcome Wang Gong" in the Greater Taipei Basin.
Contact:
Wenshan District Office, Taipei City Gao, Chuan-Sheng
Phone: 02-29365522 ext. 356
Muzha Zhongshun Temple
Chen, Pin-Zhen
Phone:02-29394852
Website:https://wsdo.gov.taipei/
Event Registration Website: https://www.accupass.com/event/2103250256482032562162 (An event registration fee is required. A portion of the fee will go towards charities!)
Other Websites:
https://www.facebook.com/ilovebaoyi/
https://wsdo.gov.taipei/
https://www.facebook.com/teabambooshoots/
Date

Time

Activity

Event Location

Note

May 1st

07:00-08:00

Event Check-in

Muzha Zhongshun Temple

08:00-12:00

Worship Service & Setting Off
Go Hiking & Pray for Safety

Maokong area

11:30-11:50

Deployment of God's Troops
A Thousand People Passing under the Palanquin

Maokong Zhangshu Trail

11:50-12:50

Arts & Cultural Groups Performances

Maokong Gondola Station Plaza

12:50-13:30

Worship Ceremony for Blessings
---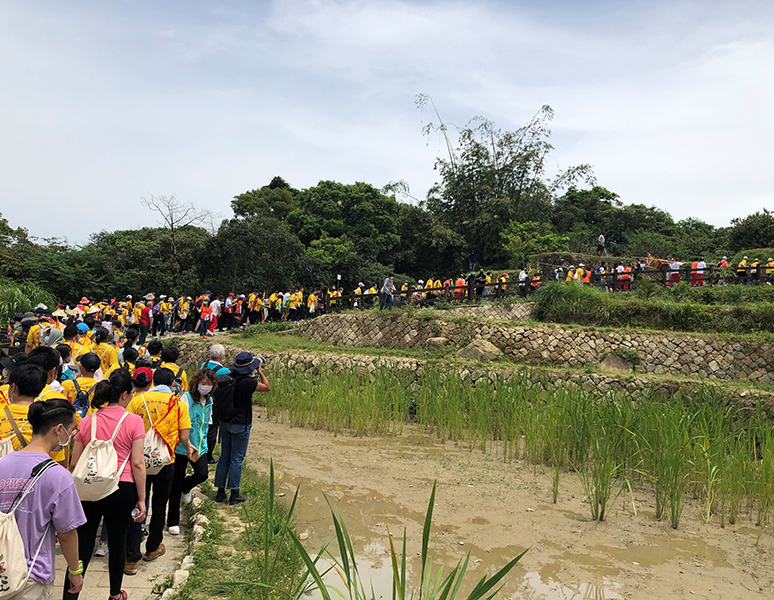 A thousand participants took turns to pass the palanquin onto one another
Mayor Ko served as one of the bearers carrying the palanquin of Wang Gong
Participants came forward to carry the palanquin and passed it on to others
A tea serving station set up by young farmers
The worship ritual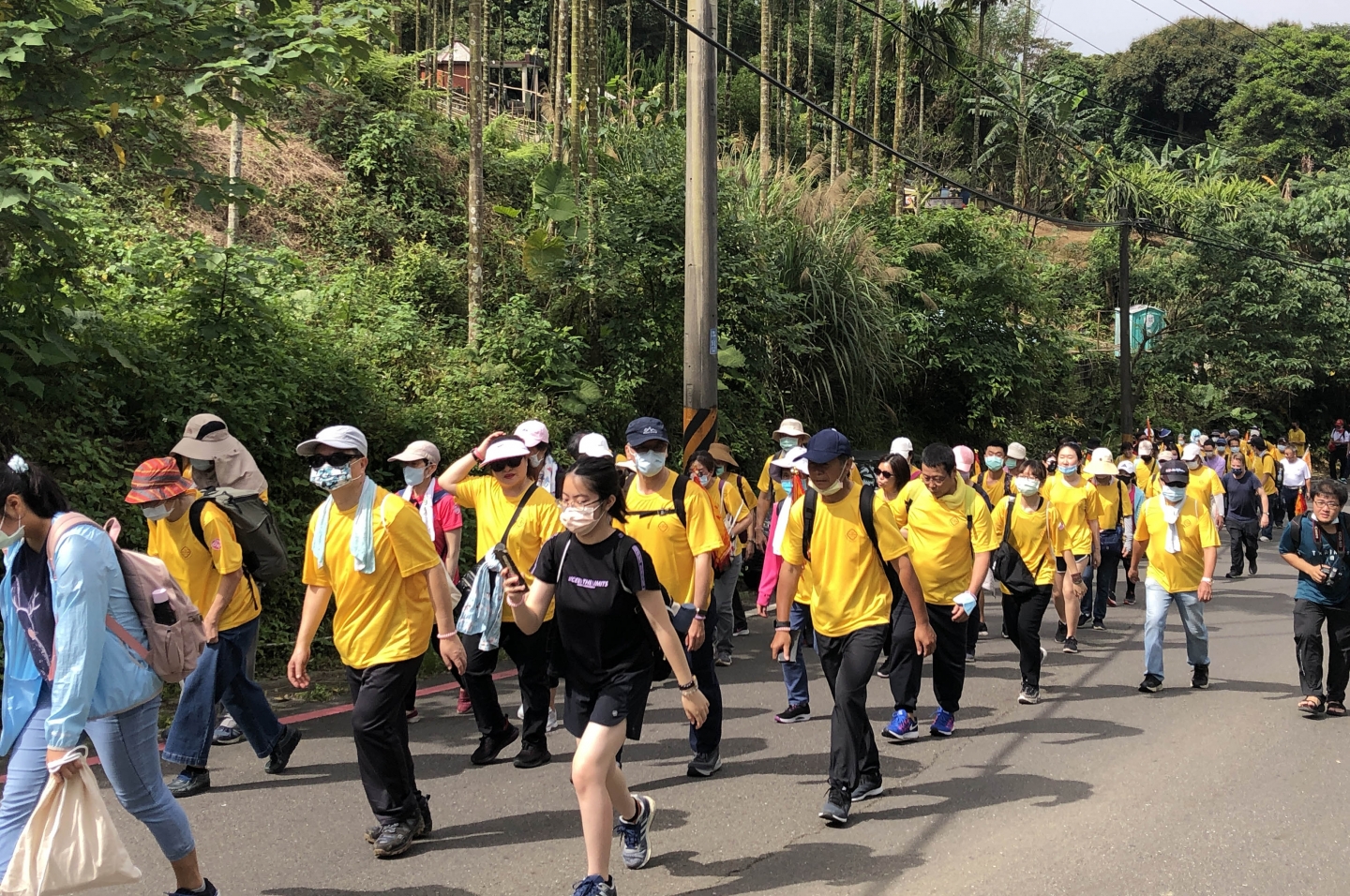 Participants followed the Wong Gong palanquin to inspect farm fields
---
Advisor: Taipei City Government
Organizer: Muzha Zhongshun Temple
Co-organizer: Department of Civil Affairs of Taipei City Government, Department of Information and Tourism of Taipei City Government, and Taipei City Wenshan District Office